Salesforce Data Analyst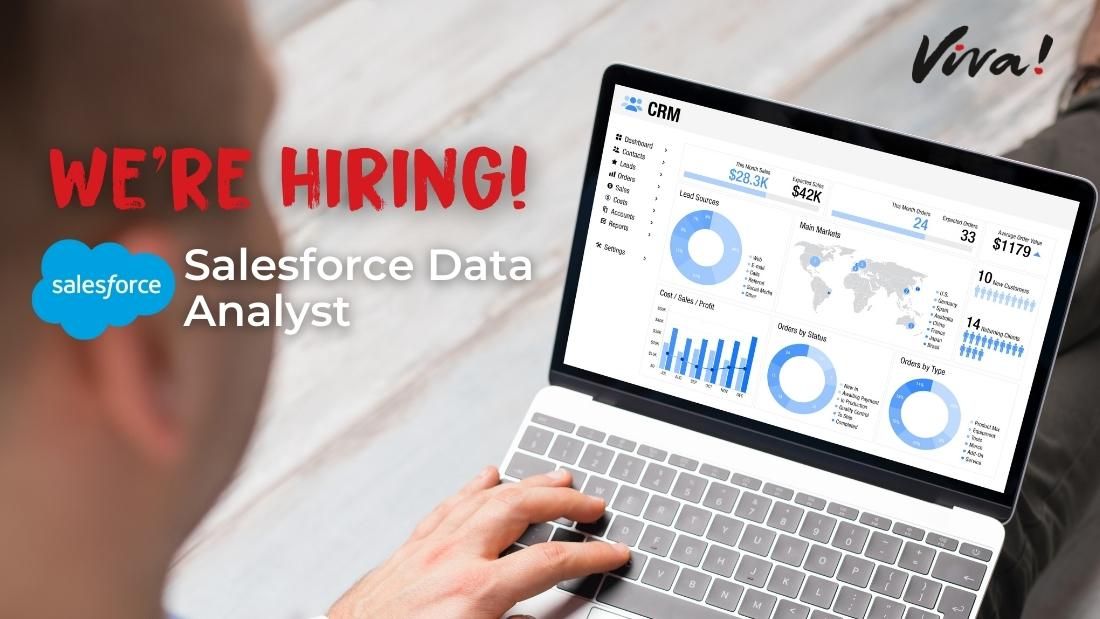 Full-time
Salary: £27,000 – £30,000 depending on experience
Location: Bristol Office / Home Working (flexibility on completion of probation)
Application Deadline: 31 May 2022
Please send your CV to faye@viva.org.uk to apply
The Role
You will be working in a small group alongside the data manager and web development team to:
Ensure the accuracy and security of information regarding supporters, subscribers, and donors, held in our Salesforce-based CRM system.
Improve and implement processes to import, combine and present data acquired through multiple routes & sources, in various forms & file formats.
Help develop better data integration with our own websites, e-commerce outlet, accounting services, and a variety of fundraising services & payment platforms.
Analyse the effectiveness of our campaigns and fundraising methods, including through data visualisation.
Ensure the timely and accurate production of management information & financial reporting.
Improve data-driven communications inside and outside the organisation.
Role Requirements:
Minimum of two years' experience in the use of modern cloud-based Contact Relationship Management systems, ideally in a Salesforce environment and specifically NPSP (Non-Profit Success Pack) versions.
A strong understanding of relational database principles & structures, including linked tables and querying methods (eg using SQL)
Demonstrable skills and creativity in data processing and manipulation, deduplication, applying criteria through filtered bulk updates, event-driven or routine automated processes.
Ability to summarise and display data in appropriate & effective formats for colleagues, management, and external bodies. Production of reports, presentations or live dashboards.
Ability to respond quickly to urgent ad-hoc requirements for information, extracted directly from single databases or in combination with other sources.
An understanding of basic financial concepts of income, expenditure and ledgers; banking procedures, standing orders and direct debits; awareness of accounting procedures & principles.
Desirable Skills & Experience:
The use of APIs and proprietary tools for linking and integrating online data sources.
Database administration & process modelling – use of custom data fields, development of coded triggers or stored procedures to reflect organisational changes and requirements.
Knowledge of business operations specific to the Charitable Sector – including Gift Aid, donations & subscriptions, fundraising methods & regulations, campaigning, appeals and permitted communications.
A good working understanding of GDPR compliance and principles of data privacy & security.
Experience of working with accounting software, including data input and exports.
Experience in the use of the following tools & packages would be advantageous:
Salesforce NPSP & Salesforce Apex
Xero
Jitterbit Data Loader or Harmony
Zapier
Microsoft Access and Excel (for data manipulation & visualisation)
Please send your CV to faye@viva.org.uk to apply.
Scroll up